About the teacher training centre
Do you want an online professional development course, no matter where you are in the world?
The IH Online Teacher Training Institute (OTTI) is the teacher training wing of International House World Organisation. We provide online professional development courses for EFL teachers around the world. We have courses for every stage of a teacher's career, from soon after your initial qualification to DELTA level and management courses. 
Learning online gives you the flexibility to set your own study hours and save money on travel and accommodation.
On our courses you can 'attend' whenever (and wherever!) is convenient for you. You don't usually have to attend a live chat or webinar at a specific time, although sometimes there are live "meetups" so you have the chance to chat with your tutor and other classmates. 
To help you there is ongoing support from your tutors in online forums and through individual feedback - and you'll probably find your other course participants are really helpful as well. You are definitely not studying alone, and this tutor and peer support is what our trainees say they like most about our courses. 
Studying How to Teach IELTS with the IH Online Teacher Training Institute
You can 'attend' whenever (and wherever!) is convenient for you.
You'll be sent some preparatory information before your module starts, then material is made available at the start of each module (usually at the weekend) and it is up to you to access the material and complete the tasks. Therefore, there is some self-discipline required.
The more you put into studying in terms of your time spent researching, completing tasks, and taking part in the discussion forums, the more you will get out of it. You will of course have support from your tutors in online forums and through individual feedback. 
The How to Teach IELTS  modules are totally asynchronous, but you need to keep in step with your peers as you need to discuss the materials each week. 
How to Teach IELTS
For full details about what you will learn, the module content, FAQ, and more click below.
VAT
For both businesses and individuals located in the UK we have to add 20% VAT. This means the fee for a single module is £126 or £462 for the bundle of four modules
If you are not based in the UK, you won't be charged this. 
Tutors at this training centre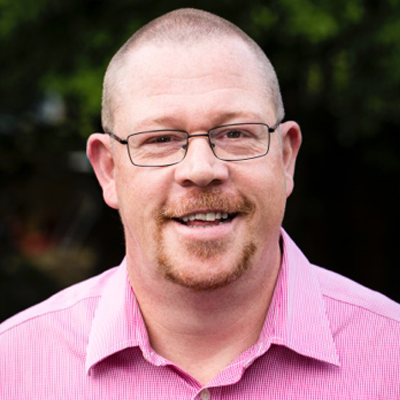 Shaun Wilden
Shaun Wilden is the online course manager for the IH Online Teacher Training Institute. He will be your first port of call when booking an OTTI course. He has been in the ELT industry for more than 30 years, but these days is more of an education technologist, holding an MA in technology and education. He heads up our fantastic team of experienced OTTI tutors based around the world. Read more about them below.
Katja Preston
Katja Preston is the IH Online Teacher Training Institute Coordinator and handles the administrative side of the centre. She has been in ELT for nearly two decades and has lived on every continent (apart from Antarctica!) and worked in a very broad range of schools. Her experience includes one-to-one specialist English classes with adults in Chile, mixed level groups of 35 Korean primary school students, residential summer camps with Thai teenagers, and teacher training with minimal resources in rural Tanzania.