Taking your CELTA in Portugal
Portugal is a beautiful place to take the CELTA and start your TEFL adventure, with picturesque towns and cities packed full of romantic architecture, sweeping beaches with great surf and, of course, plenty of pasteis de nata. Doing your teacher training with the CELTA in Portugal is great if you want to be somewhere which holds tradition close to its heart, but is welcoming and open to other cultures.
If you're interested in teaching English in Portugal, the TEFL academic year typically goes from September/October to late June. There are summer camps to cover yourself financially during the hotter months. Typical working hours will mean you should have the chance to explore more of the country, or even some of Europe, in your spare time if you desire. 
But there's lots going on in Portugal itself: a variety of festivals, traditional food and music in abundance, and a beautiful landscape made for outdoor pursuits. Not to mention a temperate climate and fresh sea air blowing in from the Atlantic, where you can also watch the sun set upon the horizon along its 832km of coastline.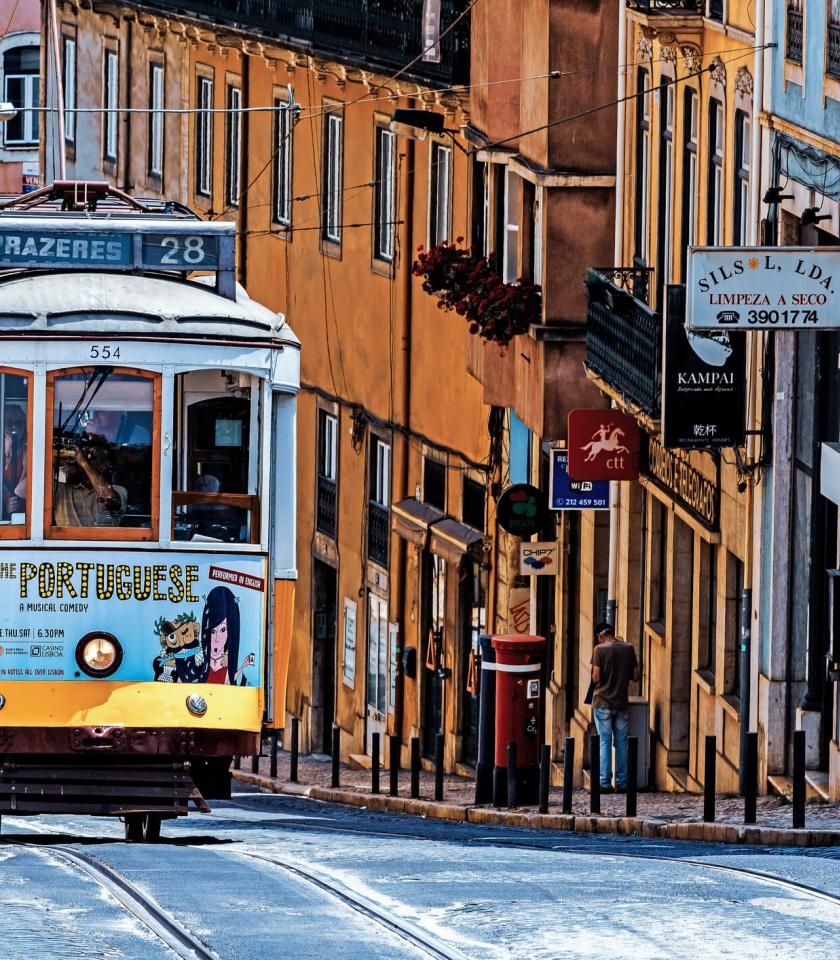 CELTA in Lisbon
Overlooked by the magnificent São Jorge Castle, this hilly city is known for its yellow trams which rattle up and down the cobbled streets. History is everywhere in Lisbon, from the pretty azulejos (tiles) on buildings, to the melancholic fado music in the many cosy pubs and bars. 
Arguably the best way to explore the city after you've finished a long day of the CELTA in Lisbon is through your belly – the city's menu is extensive, with bacalhau à bras (traditional salted cod), bifana (juicy pork in a soft bread bun), feijoada (a rich bean stew) and fresh fish aplenty. And if that wasn't enough to satisfy your hunger after a long day of teaching, you can stop by a bakery to sample one of Portugal's many well-known sweet treats or try Ginjinha, a sweet cherry liqueur.