About the teacher training centre
International House Dublin is located in the heart of Dublin city centre, about a 10-minute walk from The Spire on O'Connell Street.
We moved to the current premises, in the Steelworks, in 2017. It's a very modern, four-storey building, in a mixed-use residential and business complex with a quiet, leafy courtyard in the centre. The ground, first, second and third floors of the building are used for English language and teacher training classes and on the top floor of the building there is a café with a roof terrace and great views over the city.


Although in an English speaking country, walking around the classrooms at IH Dublin will feel very international as the majority of students are on medium or long term stays from Europe or further afield.
We are close to attractions such as the Epic Museum, the General Post Office (GPO museum) and the Hugh Lane Dublin City Art Gallery.
What is the CELTA?
The CELTA is a TEFL qualification which prepares you to teach English as a foreign language. You don't need any existing English language teaching experience or training. It's usually a 4 or 5 week full time course (but you can also take it part time).
Standing up in front of a class for the first time is a daunting prospect, so you need to make sure you have the skills you need to teach effectively. The CELTA prepares you for the classroom in these ways:
Taught sessions on methodology, lesson planning, language analysis and language skills. (In total, you'll have 120 hours of input.)

The opportunity to observe experienced teachers in a real-life language classroom situations – so you can see the different skills and techniques they use.

Teaching yourself – with helpful and detailed feedback from your tutors.  This practical experience is invaluable when you start your first job.
You'll have to complete some written assignments as well, but when it's all successfully completed you'll be ready for your first job and first students!
Read more about the CELTA here 
Full-time CELTA Online with IH Dublin
In response to unprecedented conditions with coronavirus, it's now possible to take a 100% CELTA online with the great team at IH Dublin.
The Live Online CELTA option follows exactly the same timetable and course requirements as the face-to-face CELTA course. All input sessions are led by an IH Dublin CELTA tutor and are fully live and interactive. Similarly teaching practice classes are held with real learners of English who connect for a free online English language class.  The Live Online CELTA course gives trainees practical teaching skills that can be used in both face to face and online teaching contexts.
What's special about this is 
Full Time - you'll complete in 4 weeks

Live online classes with tutors ( not based on self study)
This is a flexible way to take CELTA. It leads to the same CELTA qualification and is assessed and moderated according to the same criteria.
Like the face-to-face CELTA course, CELTA Online has a significant practical component. You will complete 6 hours of assessed teaching practice in groups in an online classroom, from the comfort of your home! 
Part-time CELTA Online with IH Dublin
If you want to have more flexibility to take your CELTA around other family and work commitments, consider the part time online CELTA. This lasts 15 weeks, and is a mixture of online self study assisted by a tutor and live teaching practice in two week long blocks. For these two weeks ( in week 5 and 10 of the course) you'll need to be available full time.
Apart from this, and the specific meetings describes below, you can choose when and where to study to suit you best. Your online course tutor will assign tasks every week and give feedback on online work during the week
There is a two-hour Induction for online teaching the week before the first TP block to give you the 

opportunity to meet the other trainees on the course, practise doing the getting to know you activities for the first day of unassessed teaching practice and to review the teaching practice timetable.

There is a

ssisted lesson planning for teaching practice;  2 hours 1-1 guidance from your tutor before the first and second block of teaching practice. This is organised in the afternoons, according to trainees' and tutors' individual availability before each block of teaching practice

In stage two of the course, there is a 30 minute individual meeting with your tutor to discuss your progress on the course to date. This is organised in the afternoon between the two blocks of teaching practice according to trainees' and tutors' individual timetables.
CELTA at IH Dublin
Our fee is not the cheapest, but it includes the Cambridge assessment fee, registration fee and covers materials. 
We run 13 courses every year; both the full-time intensive and blended options are available. Our trainers are experienced and committed to providing the best training possible. We have an average of 120 CELTA graduates who complete CELTA at this centre every year who go on to develop careers in ELT both in Ireland and abroad. Many former trainees return to IH Dublin to work with us in our busy summer season.
About 75% of people who do CELTA with IH Dublin go on to work as an English Language teacher within three months after the end of their course.
We have highly qualified, committed and supportive teaching and training staff and a huge mix of International students. On the CELTA, you will work with a diverse group of students for teaching practice. You will work with a wide range of resources, have a quiet library to study and prepare lessons in, and have access to a well-stocked teachers' room. Many of our teachers started their career in ELT by doing the CELTA course at IH Dublin so are familiar with the demands of the course and are very helpful to trainees during their time here.
Classrooms are equipped with computers and digital projectors; trainees have access to a teachers' room which is well resourced with course books, activity books, classroom materials, as well as photocopiers and computers. The school also has a computer room and a library which has additional ELT methodology books and resources and study space for about 35 students.
Blended CELTA at IH Dublin
The Blended CELTA option (15 weeks) follows the same timetable and course requirements as the face-to-face CELTA and the live online CELTA and gives candidates the best of both the online and the face-to-face experience. Input sessions and assisted lesson planning take place here in the school in a fully-face to-face environment so you have the constant support and collaboration from your tutors and colleagues on the course. Teaching practice takes place online from the school premises with students from all over the world will connect for a free online English class. This Blended option is useful for trainees who prefer a face-to-face environment but still want to gain valuable online teaching skills.
What will fellow students be like?
There is no one right time to do a CELTA. Approximately 60% of people taking the CELTA with IH Dublin are aged under 30, some participants may have just finished their degree, and some are returning to education after some time in the workforce.
About 26% our CELTA trainees are aged 30-to-40 years old: many people from this group have already got some experience as English Language teachers and would like to formalise their experience by getting a teaching certificate.
A little over 14% of people doing our CELTA course are aged 40+ and very often these are people who are contemplating a career change.
In terms of nationality mix, 66% of people doing CELTA are Irish, with other trainees coming from the UK, France, Spain, Germany, Austria, Switzerland,  Italy, Poland, Russia, Romania, Serbia, China, Japan, Brazil, Argentina, South Africa, and the USA.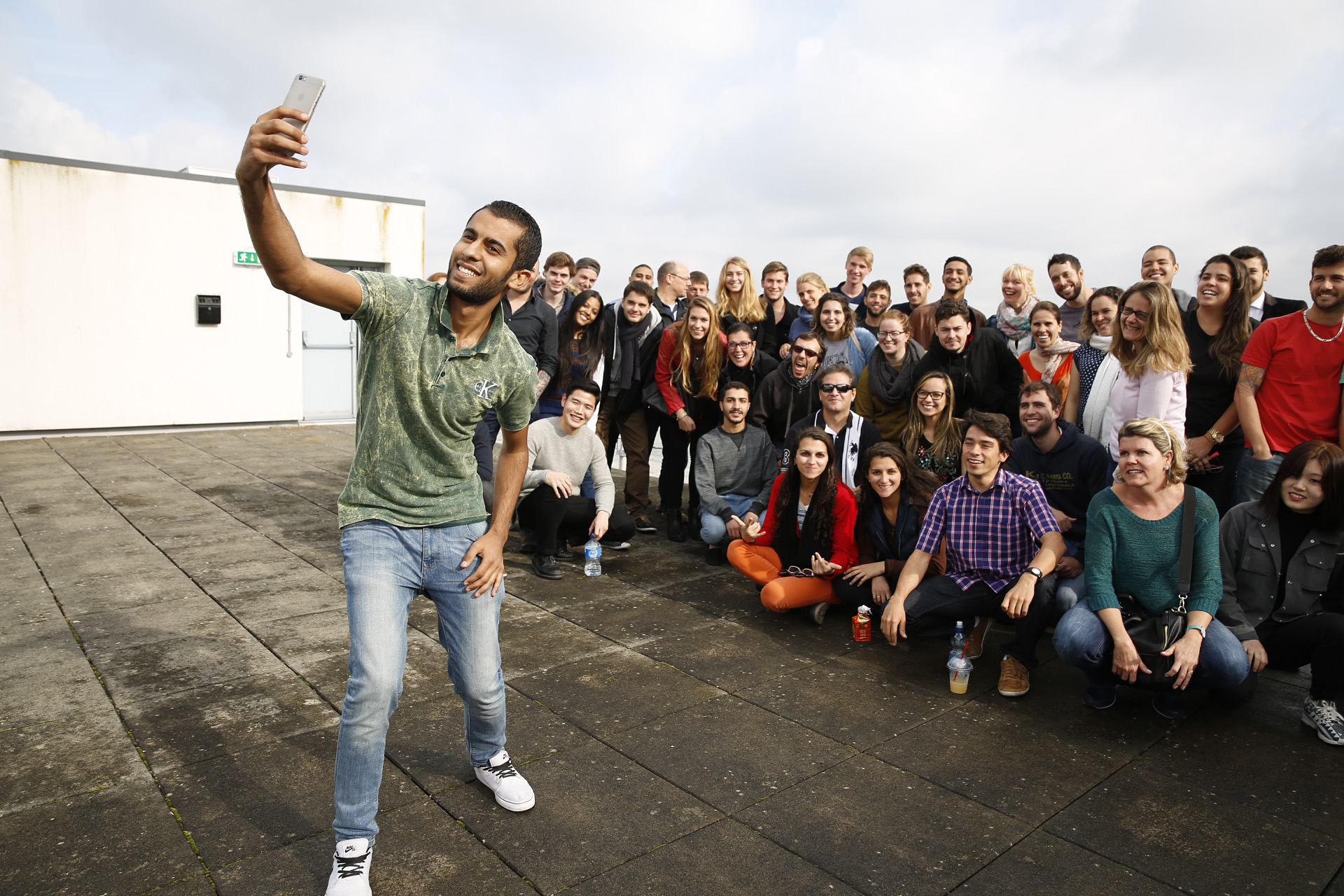 Tutors at this training centre
Alison Elliott
I started out studying Anthropology and then trained as a secondary school teacher. Since then, I have been an EFL teacher for 23 years, 19 of which have involved teacher training.

When I was teaching more, I enjoyed the armchair travel that working in a multinational class offered. I sometimes wonder if I have learned more from working with international students than I have from travelling myself. I have a lot of respect for people willing to commit to coming to another country to learn English. Learning a language is hard and takes a lot of energy. I think learners deserve good teaching and I strive to convey that to the trainees I work with.
Carmel Hickey
I have been teaching English as a Foreign Language since 1997 and trained as a CELTA tutor in 2006. Before this, I trained as a secondary school teacher and taught a wide variety of different subjects in the year after I qualified.

To successfully complete the course, plan your time carefully and make sure you allow enough time to plan your lessons, and really focus on feedback from your tutors and your peers as this will help you improve from lesson to lesson.
CELTA student testimonials
Overall, I think it's an excellent course. It's extremely practical and I genuinely feel prepared to walk into a classroom as a teacher. The tutors were exceptional and because of their teaching methods I never felt stressed or worried. A H
Very well taught and very well run. Tutors are very skilled and effective. E O'C