About the teacher training centre
IH Prague is large and vibrant school with about 50 English teachers, a large teacher training department, and teachers of German, French, Italian and other languages. It's a very cosmopolitan environment! Training or working within this long established and supportive team will provide a great boost to your career.
A group of 15 Czech English language teachers opened the school in 1988, and we are proud to still be a cooperative, owned by most of the permanent staff. 
IH Prague is conveniently located close to the metro, only 10-minutes' ride to Wenceslas Square or 20-minutes to Charles Bridge. It is surrounded by a large garden with trees, benches and red squirrels. We also have a library and cafe in an adjoining building. With Prague being such a popular tourist destination, our course participants appreciate being able to live and study in a quiet residential area away from the hustle and bustle of downtown Prague.
What is DELTA Module 2?
DELTA (Diploma in teaching English to speakers of other languages) covers advanced theory and practice to help you develop in your teaching career. You need at least one year's experience to make the most of it.
There are three modules, which you can take in any order.
DELTA Module 2 is "Developing Professional Practice".  It is assessed with a portfolio of coursework and assessed lesson observations. Topics covered are:
The learner and learning context

Preparing to teach

Using resources and materials in the classroom

Managing and supporting learning

Evaluating lesson planning

Observing lessons

Professional development
For more detail about DELTA and DELTA module 2, read our full guide here.
DELTA Module 2 at IH Prague
We have been training people on CELTA and Delta courses for the past 20 years, but we don't think we know it all. As a centre we believe we are innovative, open-minded and friendly. We normally run two Delta courses per year and 14 CELTA courses, with approximately 200 graduates.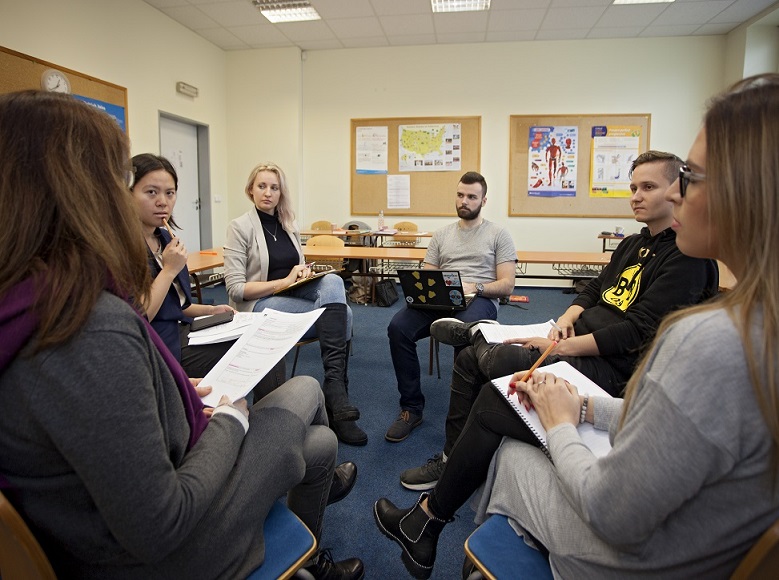 Being in the very centre of Europe, our course participants come from a wide variety of countries, cultures and backgrounds.
AKCENT International House Prague is one of only a handful of centres in Europe with over 20 years of experience in delivering Cambridge CELTA and Delta courses. As such, we boast an established in-house team of highly experienced teacher trainers and educators.
The school has about 20 classrooms, three of which are dedicated CELTA/Delta classrooms. A modern library with well-stocked CELTA/Delta sections, PCs, printers and photocopiers is available Monday to Friday. For a quick snack, there are vending machines with coffee, cold drinks and sandwiches.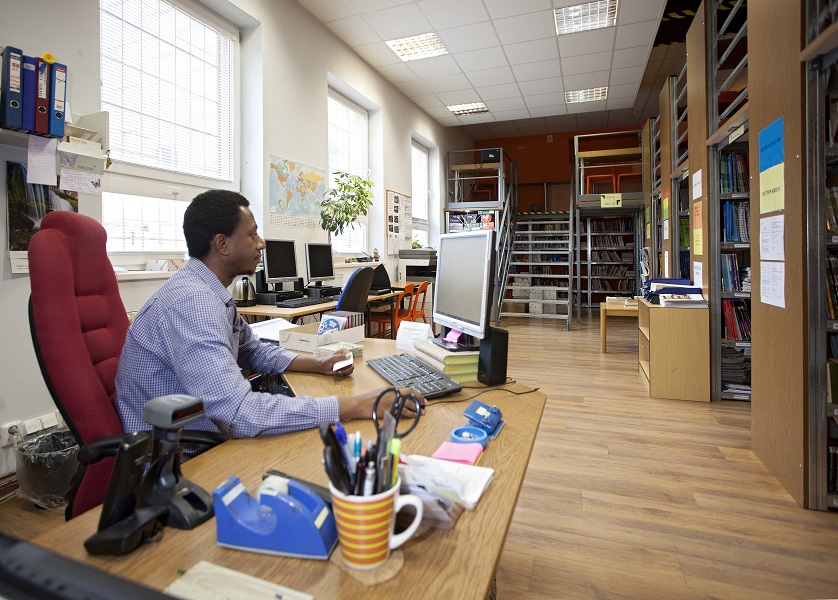 Accommodation
Accommodation through IH Prague is available for full time courses, with a choice of shared or single flats. The prices range between €500 and €700 for the six week course duration.
Tutors at this training centre
DELTA student testimonials
The pedagogical side of the course was excellent, and the sessions were clear and informative. Tutors were extremely helpful and always around, even at the weekend. Super friendly and useful feedback. You are set up to succeed. H. Gill
The Delta course is a lot of work, but the tutors at Akcent have worked hard to arrange the schedule so that it's as balanced as possible. I learned a lot and felt supported all the way through. L. Martin