If you are concerned about taking the 100% online CELTA because the course does not hold as much weight as the face-to-face CELTA, worry not. As previously mentioned, the online CELTA and face-to-face CELTA are the same in many ways, and actually, with the future of TEFL becoming increasingly virtual, there are some advantages to taking the CELTA online. 
When it comes to employability, you should have no issue getting a job in TEFL with the online CELTA. In this article, Yulianto Lukito and Jo Roberts, experienced CELTA trainers at IH Sydney, talk about some of the many valuable and transferable skills you will gain from taking the online CELTA. 
 
Are online CELTA graduates as employable as face-to-face graduates?
We can see from the evidence above that, with some adaptation and careful planning, skills are clearly transferable between the face-to-face and the online contexts. To cross-reference this information, we asked a few Directors of Studies from local Sydney schools what they look for when recruiting new teachers. Here is a summary of what they said: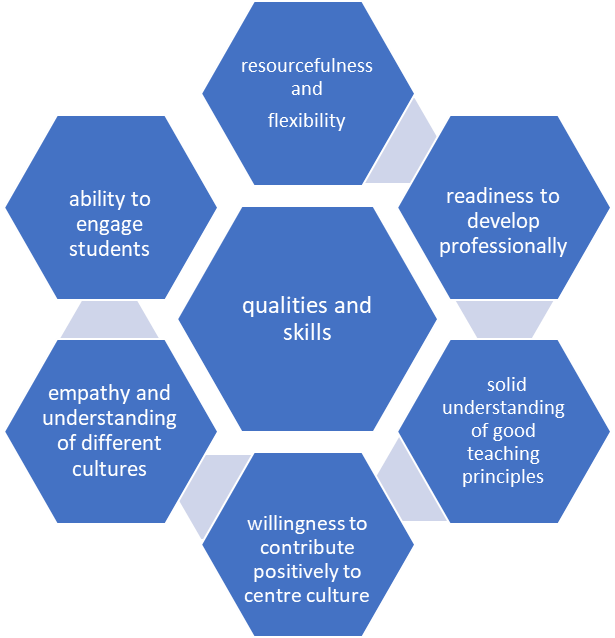 In our opinions as experienced trainers, online graduates are able to match the skills and qualities mentioned above and the main conclusions for this are drawn from the following points:
Potentially being exposed to more diverse backgrounds could expand knowledge of language systems and various linguistic issues typical to different languages.
 
The online classroom seems to make trainees more empathetic towards learners, perhaps due to their own struggles and inconsistencies with the use of technology. 
 
Being able to anticipate learner problems became imperative to staying calm under pressure, while technology-related issues sometimes force learners to be practical and inventive on the spot.
 
To make lessons engaging for the learners, the trainees have to use and experiment with a variety of resources and websites.
 
As learner participation and engagement is often more difficult to judge in the online classroom, trainees need to have very good awareness of their learners.
 
Online trainees show the same understanding of good teaching principles as face-to-face trainees
Find a 100% online CELTA course here.
 
With thanks to Yulianto and Jo.
Yulianto Lukito has been an ELT educator (teacher/trainer/examiner) since 1997. He holds an MA in Applied Linguistics, MA TESOL, and Cambridge Diploma in Teaching English to Speakers of Other Languages (DELTA). In addition to teaching all levels and a wide range of English courses over the years, he has contributed to various professional development events such as conferences, webinars, and journals both locally and internationally. 
Jo Roberts holds a BA (Hons) in Modern Languages and Marketing, and a Post Graduate Certificate of Education (PGCE/ PCET) in TESOL. She has taught at private English schools, universities, Further Education colleges and community-based centres focussed on new migrants and refugees. She has been training on Teacher Training courses (CELTA, CERT IV, FE for ESOL subject specialists) since 2005. She is also a Cambridge CELTA assessor and IH World Inspector.