About the teacher training centre
IH Palermo Language Centre is located in the very heart of Palermo, making it an easy commute from all areas of the city, as well as a great base from which to explore wider Sicily and beyond.
We have a long history of excellence in both language teaching and in teacher training. Beginning in 1975, the school's long standing aim of raising the level of English across Palermo, and the quality of English language teaching throughout Sicily, has gone from strength to strength with every year.
Each year, we welcome both local and international candidates onto our well-established teacher training courses, including CELTA, IHCYLT and TKT CLIL. Our candidates enjoy the friendly atmosphere of the school, with great opportunities to work alongside our experienced teacher trainers, dedicated in-house teachers and supportive administrative staff. Not to mention the chance to take time out to relax in our courtyard garden!
Palermo, the capital of Sicily, is a buzzing Mediterranean port filled with architectural wonders, world-renowned street food and welcoming locals. During the day, you can explore the bustling fresh-produce markets, the grandeur of the historical centre or the 1.5km-stretch of fine white sandy beach at Mondello, before the city comes alive in the evening with street bars, cafes and live music. 
What is the CELTA?
The CELTA is a TEFL qualification which prepares you to teach English as a foreign language. You don't need any existing English language teaching experience or training. It's usually a 4 or 5 week full time course (but you can also take it part time).
Standing up in front of a class for the first time is a daunting prospect, so you need to make sure you have the skills you need to teach effectively. The CELTA prepares you for the classroom in these ways:
Taught sessions on methodology, lesson planning, language analysis and language skills. (In total, you'll have 120 hours of input.)

The opportunity to observe experienced teachers in a real-life language classroom situations – so you can see the different skills and techniques they use.

Teaching yourself – with helpful and detailed feedback from your tutors.  This practical experience is invaluable when you start your first job.
You'll have to complete some written assignments as well, but when it's all successfully completed you'll be ready for your first job and first students!
Read more about the CELTA here 
The CELTA at IH Palermo
We have excellent teacher trainers, and what could be better than the over 300 satisfied CELTA graduates who did their course with us!
The most recent IH Palermo CELTA candidates are bilingual graduates under 30, who need CELTA for work in international schools. A smaller number are existing teachers with some years of experience who have decided to become qualified, either for personal or professional reasons - either in order to develop their own skills, or to get a better job with a recognised qualification.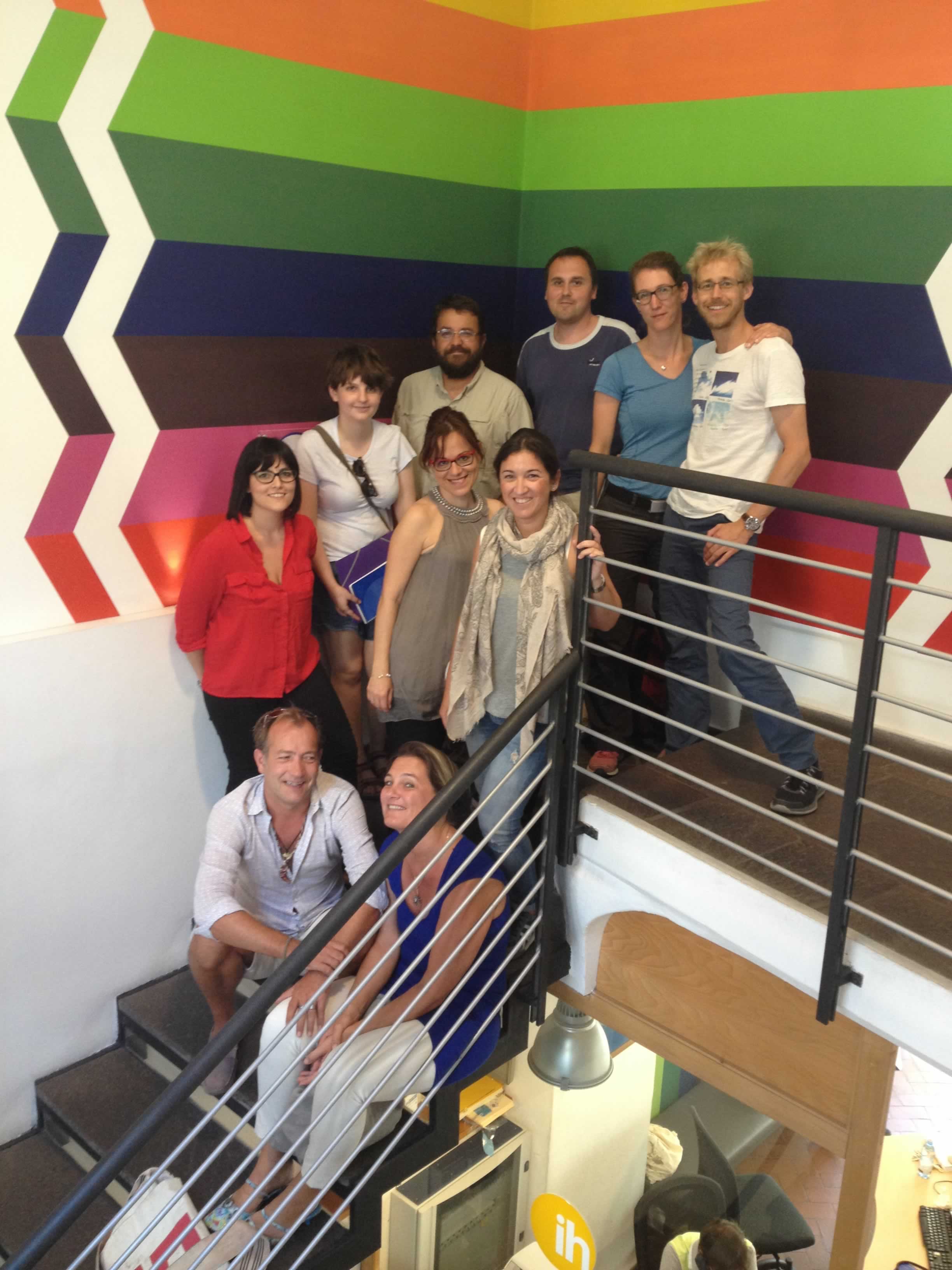 Tutors at this training centre
Lisa Wilson
I've been working in EFL for more than 10 years, and as a teacher trainer for over 5 years. I used to work as a Careers Advisor and an Advice and Guidance worker with teenagers.

I hope that all my trainees will go on to become motivated, independent teachers with an ongoing interest in developing and sharing best practice. I want them to be confident that, while nobody can know everything, they know they have the tools to continue to grow and make progress in their teaching beyond the course.
Caroline Bonelle
I always wanted to teach EFL and still love it. I've been training since 2003 and am still very much a classroom teacher of EFL.

My advice to trainees is to exploit time pre-course to get as organised and prepared as possible and try to stay a step ahead of yourself from the outset. And don't just look to tutors for help; the most successful courses are the ones with a positive, stimulating and cooperative group feeling amongst trainees.
Sinead Mcmorrow
I have been an EFL teacher for 17 years and a teacher trainer for 12 years.

My hope is that my trainees will take away a lot more than teaching skills from the course – new friendships, confidence in public speaking, an awareness of others that they may not have had before. We aim to coach every trainee to achieve their best on the course and to encourage development on an individual level, everyone working on their own strengths and weaknesses whilst celebrating each others' differences.
CELTA student testimonials
It was everything in place and it was exactly how I was told in the interview. It was tiring but wonderful! N. Campos
The CELTA course was very challenging but worth doing. It taught us new methodologies and different ways to stimulate students to speak and learn English. I found it very effective. Pedon